Tuesday D&D-ish in Engl-ish
### Update October 29th: ###
Setting up a group to play in English here in Berlin seems to have been on many people's minds. We now have more than enough players for a group, thanks to everyone!
Due to large group size, we have a second one shot event up on the calendar!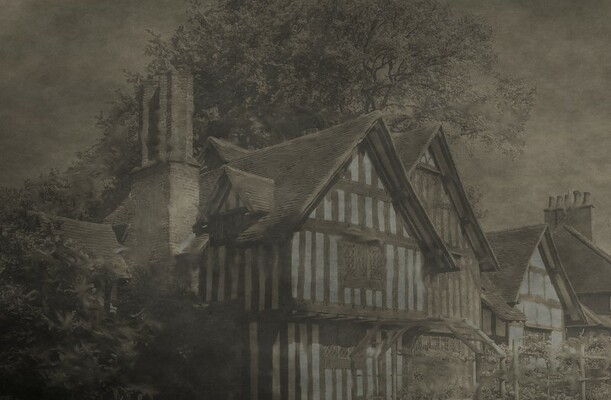 Event

A Weird Welcome - a Tuesday DnDish in English One Shot

Your longtime patron has sent ahead a cryptic message that they are traveling from a nearby village with important information about a vital quest. Yet days pass and they fail to arrive. Your puzzlement grows into worry. Has mishap or malice befallen them on the short journey? Perhaps someone wanted the secrets they were carrying to vanish? We join your search party as they saddle up to ride to the rescue!


Content Warnings (spoilers):
(Hidden Content)


A Weird Welcome is a D&D 5E Adventure for…

Tue, Nov 28th 2023, 8:00 pm-11:00 pm
If you are still interested in getting involved, you can contact me using a "Conversation" here on Sonntagshelden. Right now, we are going to do the series of one shots so people can get to know one another, and then we will see how one or more regular groups shake out of our gathering.

### Update October 15th: ###
We've put our first one shot event up on the calendar!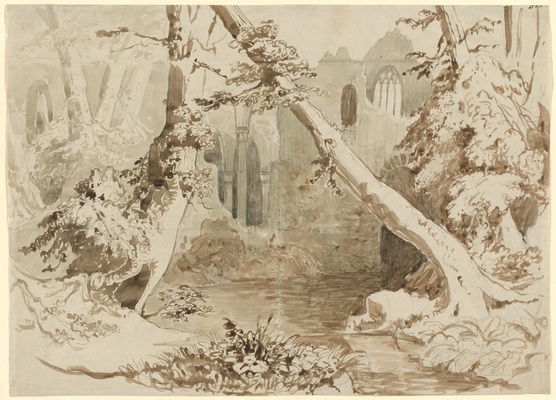 Event

Twisted Habits - a Tuesday DnDish in English One Shot

A group of pilgrims wind their way through a dark and perilous forest. Their goal? The holy monastery deep in the mountains, where holy relics can be found, and desperate prayers might be answered. Tired, sick, hopeful or crazy, they plod along and YOU walk with them also, perhaps also driven by piety, perhaps through caution against following this dark road alone, or perhaps the rumble of your stomach and lightness of your empty purse has put you in service to the pilgrims. Will the events of…

Tue, Nov 14th 2023, 8:00 pm-11:00 pm



If you are interested in playing with us, please get in touch via direct message / conversation on the forum here, and we will be in touch. There is a player survey, and informal introductions happening beforehand, so please get in touch as soon as you are able.
All are welcome, but women and people less represented in role playing games are especially invited to apply!
### Update October 15th: ###
### Update October 6th: ###
Still looking to add diversity to our group
After gathering multiple interesting players we are moving forward with forming the group. While we have some diversity in the player group, I am still looking to improve our balance. Any potential players are still welcome to join us. I especially encourage interest from anyone who could bring us more gender or cultural diversity. Thank you, and I'll be posting dates for the one shots soon!
### end update ###
Hi I am Ryan, a frequent player here with Sonntagshelden. I'm putting on my GM hat and starting a new series of sessions to see whether we can sustain a group to play D&D-ish* games in English here in Berlin.
The Basic Idea:
What:
This will first be a couple of one shots to help select the group, then longer form content we all pick together (see my list of ideas at the bottom of this Post).
When:
We will play every two weeks on Tuesday night. Sessions will be 3 hours: 8:00 to 11:00 PM. Starting in October/November if we can get enough players together that quickly. I'll post the first event soon, but I wanted to get this notice out there to allow people to think about it, and indicate interest.
Where:
The game will be primarily online, unless we find location offering a great in-person experience not too far from us all. I'm thinking Roll20, Discord, Owlbear Rodeo etc... as needed. We will talk about what tools are most helpful and appropriate to us all after picking players.
Who:
You! Well, you if you are a new or experienced player who would be comfortable playing in English. At least that is the plan now. If we get various people from the Sonntagshelden community, we will orient the game around the Sonntagshelden. There will likely be some players recruited through an announcement on Roll20 as well depending on how many folks we still need. We want 4-6 players. Group diversity is very important to me.
How to join:
Write me via on the forum where you saw the link to this announment, or here on Sonntagshelden forum or Sonntagshelden Discord. Mostly let me know about yourself, how you play and what of the possible source material you'd be excited to get into together. Depending on the group we get together, we may go more vanilla or more niche.
The Details:
About Me as a GM:
I started playing AD&D 1e and 2e in the early 1990s, and was a GM for 3-4 years as a teenager. I took a long time away from the hobby, and started playing again in Berlin in 2018. Since then, I've been maturing my GM'ing style with one shots and by listening to countless hours of GMing discussion. I'm ready to try to run a regular game, and have lots of ideas to pitch to potential players (see below).
My style is fairly open and collaborative. We are all in the game to have fun together, and that's our primary job. Hopefully, we can tell some cool stories together in the process. I would say that I am inspired by GMs such as Celeste Conowitch, Mike Shea (Sly Flourish), The Gauntlet's Tom McGrenery and Jason Cordova, Critical Role's Matt Mercer, Robert Schwalb and I-Hsien Sherwood. I have also learned a lot from our Matze and Søren.
In my games there will be ample time for exploring the world, and interacting with creatures that live in it. Combat happens, but building an optimised character is your choice rather than a must. I respect the OSR style, the traditional style, and the story gaming style, and try to make a modern blend of them. I will make sure that players have a lot of opportunity to help build the world and story, while supplying a lot of impulses myself as the GM. My goal is to free up the players to really get into their characters and help shape where we are all going together.
I generally run combats in theater of the mind. But we may do some sketching of Maps in a Virtual table top. Regional and World maps are an important part of my game.
All my games will use safety tools to make sure we are having fun and not making each other uncomfortable.
Things I love:
* Rich worlds with believable and interesting cultures and environments to interact with
* Mysteries, Investigations and Intrigue
* Taking our time to settle in as Low level characters before becoming global heros
* Random Tables
* The occasional brutal fight, devilish trap or Survival scenario, if it fits the tone.
* Wilderness or City Adventures
* Sandbox adventures
* Getting to know and develop your character
* Downtime activities between adventures (as long as it keeps a sense of Momentum)
* Teaching new players
* Players helping to flesh out the world
* Players getting invested in each other's character's goals and story
I try to avoid:
* Big Mega Dungeons
* Characters with many-page, rigid backstories
* most Puzzles
* A lack of diversity at the table
* Players repeating the same approach / trick over and over again.
* Players never bothering to learn how their character's abilities work
* Adding too many pets or NPCs to the party that distract from the PCs.
* Players not interested in other people's characters or story arcs
I can't stand:
* Jerks at the table
* Non-cooperative Edgelord characters (see last point)
Things you should consider:
* If you want a hard-as-nails tactical campaign, with combat on a grid you should have stopped reading already.
* We will be trying to select material that interests everyone. Have something you want to play? Suggest it!
Possible Source Material – My Initial List before talking to you..
Here are some of my ideas of what we might play (Ruleset is 5E D&D unless otherwise noted).
* The Ring Campaign → a long term campaign in a home-brew world of mine. Focuses on role playing and culture.
* "Not Phandelver" → D&D 5E grab bag of published quests based in Phandalin on the Sword Coast, but with custom frame story. Possibly an open table for others to join on short notice.
* Trudvang Adventures 5E (Norse Fantasy 5E Mod)
* Beowulf 5E ( Dark Ages Anglo Saxon Fantasy 5E mod)
* Brancolonia (Italian Comedy Picaresque 5E Mod)
* The Lord of the Rings 5E ( A self constructed campaign in Tolkien's world using Free League's 5E rules)
* An OSR style sandbox campaign using either DCC or Shadowdark rules and pre-published adventures, locations
* A Westmarches style hex crawl using 5E or Level Up 5E Rules. This would be an open table for others to join on short notice.
* Some kind of Ancient World Bronze Age Setting (Greece, Sumeria, Egypt), focusing on exploration.
* Or a published WotC Campaign (Wild Beyond the Witchlight, Storm King's Thunder etc.) or Setting (Eberron, Forgotten Realms, Dark Sun, or Greyhawk).
* Or a published third party setting ( Venture Maidens, Kobold Press' Midgard, Dolmenwood etc..)
* D&D-ish. You know, Dungeons and Dragons, or Shadowdark, or Dungeon Crawl Classics, or 13th Age or Shadow of the Demonlord. Traditional fantasy stuff, going over into OSR and mixing in a lot of story gaming techniques where helpful.