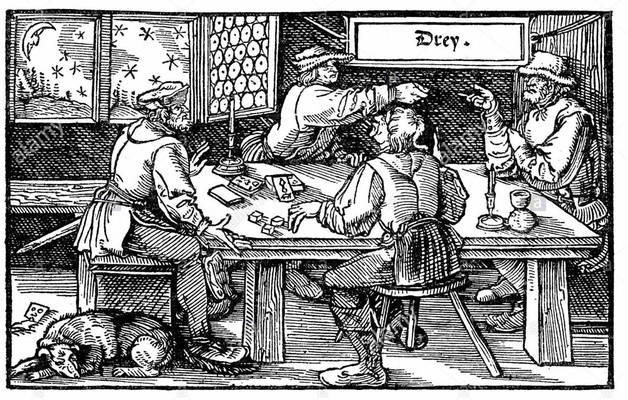 Willkommen im Grey Galth Inn! Irgendwo im schmutzigen Herzen Galgenbecks, der größten Stadt, die jemals war.
Es erwarten euch Speis (auf eigene Gefahr), Trank (bestimmt nicht vergiftet) und Spiel (Three Dead Skulls - lass dich nicht beim schummeln erwischen...)
+ + +
Ein (sandboxiger) one shot in der Welt von Mörk Borg - dem meisten Doom-Metal-RPG der Värld
Bereits gespielte Charaktere sind herzlich willkommen oder ihr bastelt euch eine neue, verdammte Seele mit dem
(wie immer: ganz unter ist ein Button "enable MBC content" für fan-made Klassen)
max. 5 Spielende
Participants
4
These users have confirmed their participation:
The closing date for this event has passed.